Falcon is a fictional character who appeared in the American comic books that were published by the Marvel comics. The character of Falcon was played by Sam Wilson. He first appeared as Falcon in Captain America. The character of Falcon was created by Gene Colan and Stan Lee.
If you are a Marvel fan and love the character of Falcon then you would want to cosplay Falcon in your latest cosplay event. But we would suggest you refer to the post below before you cosplay your favorite character, Falcon. The post will help you know the basics of cosplaying and will also provide the list of costumes you would require to cosplay Falcon. So, continue reading to know all about your favorite character's costume.
Why has cosplaying become a trend?
Cosplaying is a pattern where people try to dress up as their favorite character from animation, science, fiction, fantasy, films, video games, movies, web series, and others. People try to behave and act as their favorite characters. They try to adapt to the personality and attitude of the fictional characters. The prime reason why people cosplay a fictional character is that they relate a lot to these characters. They try to identify themselves with the character and thus love cosplaying these characters.
Cosplaying has become a recent trend as it allows the person to express himself in a world where everyone is busy in their own life. Cosplaying is more like a way to express oneself to the world. Now that you understand what cosplaying is and why it has become a trend let's move to the next section that will tell you how to cosplay Falcon.
Costumes you need to cosplay Falcon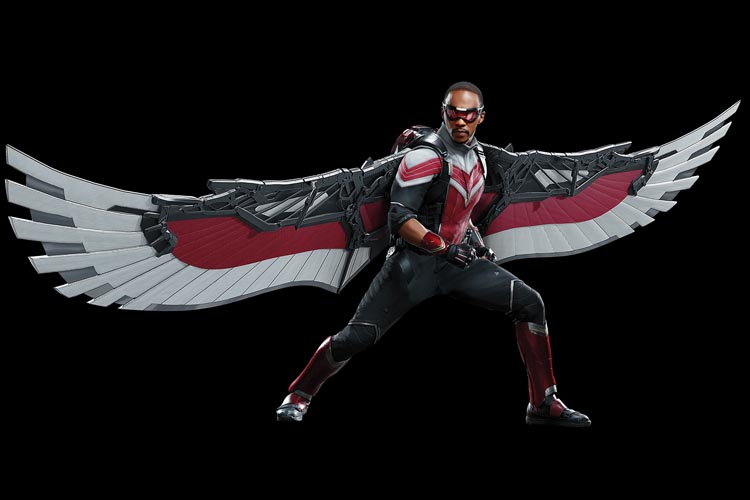 Coming to the next section let us quickly get to the point. If you have a cosplay event and you want to rock thereby cosplaying your favourite character Falcon then here's a list of costumes you need to dress up like him.
Jumpsuit: The jumpsuit that Falcon wears is black with red stripes. It is suggested to stick to the colour as that might spoil or enhance your performance. The jumpsuit does not have full sleeves and is made of superhard material.
Eye mask: Next on the list comes an eye mask. The eye mask of Falcon is as important to cosplay as the jumpsuit is. It represents the Falcon. So, do not forget to put on an eye mask that is black with red colored glasses.
Boots: Whenever you cosplay any character, the boots play a very significant role. Imagine if you dress up entirely with all costumes except boots. That looks weird, right? Wear black color boots while cosplaying Falcon.
Arm gauntlets: Arm gauntlets are made of the best quality hard material. Make sure that they are equally strong to cosplay exactly like Falcon. The arm gauntlets are an important costume which you should never miss.
Gloves: The black color gloves are also recommended if you are cosplaying falcon. Make sure the color is right and the material is of the best quality.
This was all about the costumes you need for cosplaying Falcon. Let's now move on to the next section of the post.
Guide to cosplay Falcon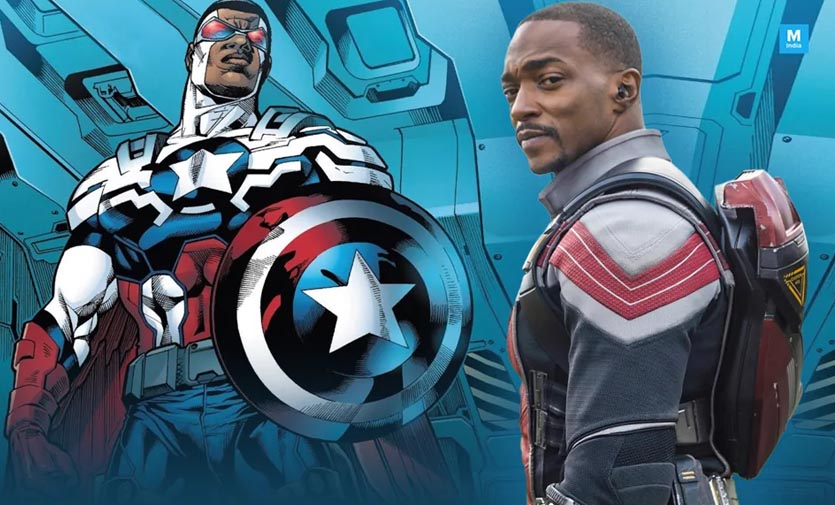 Now that you know all the costumes, you're required to cosplay your favorite character, we would want you to move on to the next section where we would provide you a guide to cosplay Falcon. If you are a complete fresher and attending your first cosplay event here's what you need to know before cosplaying Falcon.
Falcon is a superhero who wears a body-fitted costume so make sure that your costume is very comfortable as well as stitched as per your body.
The next thing that you should keep in mind is to get a costume that matches in color as well as with the quality of the material.
The costume should be neat, clean, and fully ironed.
It is suggested not to go for hand paints or face paints as they do not give a very good look for a long time.
Wear nude-colored undergarments when you cosplay any character.
Do not ever compromise while cosplaying even on the smallest details.
These were some tips that might help you impress everyone at your first cosplay event. Make sure to follow them while cosplaying your favorite character. These tips could be applied not just for cosplaying Falcon but for any character.
Cosplaying is a recent trend that is played everywhere in the world these days. It helps not just to relax one's mind but also empowers individuals. It is an excellent way to become happy and to get relieved from the stress of daily life. Remember to follow the above tips whenever you cosplay any character.
Find the reliable costumes for cosplay The Faclon: